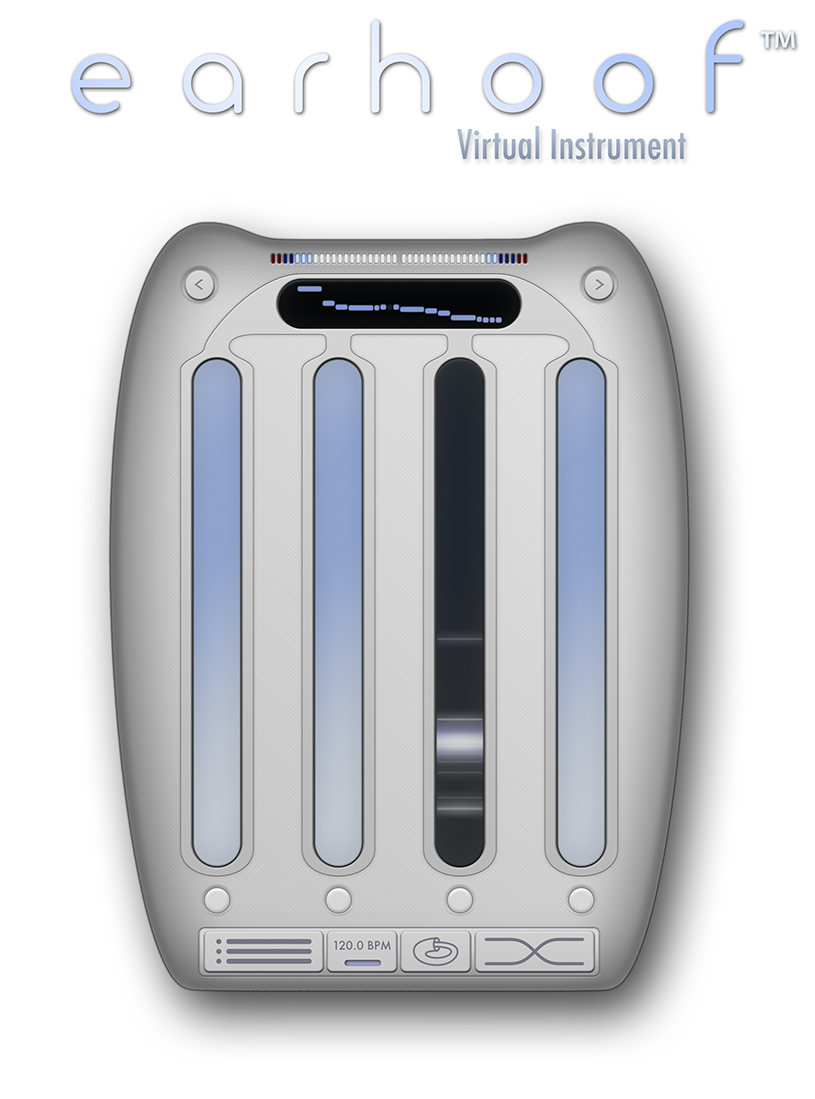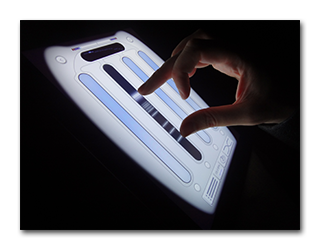 Experience A Unique New Instrument
Earhoof is a musical instrument which combines a powerful sound generating engine with an innovative rhythmic playback mechanism. Simply by holding the surface, complex rhythms trigger and seamlessly transition, while the sounds the internal sequencer generates continuously vary as you glide your fingers across your device. Even though Earhoof is easy to play, its flexibility makes it easy to create your own techniques.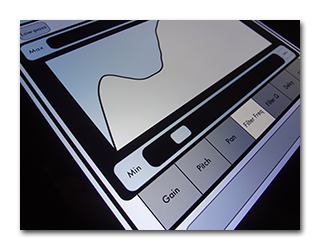 Create Instruments From Sonic Gradients
Earhoof is a powerful instrument creation tool. Not only does it allow you to layer multiple audio files, it allows you to continuously alter the sonic properties of these layers along the length of the instrument. By drawing curves for the effect parameters (Gain, Pitch, Pain, Filter Frequency and Q, Delay Send, and Sample Offset), it is very easy to create expressive instruments which sound different at each point along the playing surface. Importing your own WAV or AIFF files is as simple as dragging and dropping into the app via iTunes File Sharing.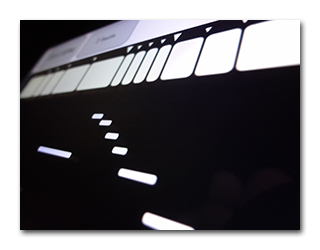 Edit And Record Rhythms
Each of the columns on the playing surface represents a different rhythm, each of which can be edited, recorded, and tweaked to your liking. The rhythms allow you a means to musically strike the instrument at the vertical locations chosen by your fingers. By simply moving your fingers up and down, a single rhythm can generate a plethora of different sounds, all in realtime.
Explore The Library Of Included Instruments
Earhooof comes with over 80 presets, each one a multi-sample instrument carefully crafted to be highly playable. The samples they use are accessible for creating your own instruments. AudioPaste and iTunes File Sharing makes it easy to add or remove presets to and from your user library.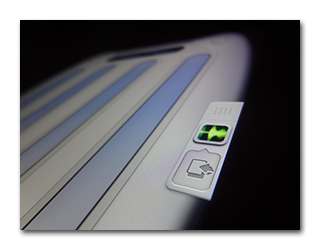 Integrate With Your Studio
Earhoof supports both Audiobus and Inter-App Audio, allowing you to route its output to other applications. For instance, you could put a reverb on your instrument, or record your performance into a multitrack application. Additionally, Earhoof lets you internally record the audio of your performance. These recordings can then be accessed via iTunes and placed into your desktop sequencer of choice.